Getting Started Guide
Welcome to Alexandra's Kitchen, a place for mostly simple, always seasonal recipes. This blog is in its 14th year. To help you sift through the 900+ recipes, I've created this getting-started guide, which includes:
15 All-Time Favorite Recipes
Bread Baking Video Library
20 Useful Pages
But, before you jump in:
Want to Sharpen your Knife Skills?
Get your free 8-video tutorial:
---
You can learn more about me here.
---
Top 15 Favorite Recipes
Library of Bread Videos
If you're curious about learning how to bake bread, I offer two free email courses. Sign up here:
There are 25+ bread baking videos in the playlist below. To access any of them, click the icon in the upper-righthand corner of the video player.
20 Useful Pages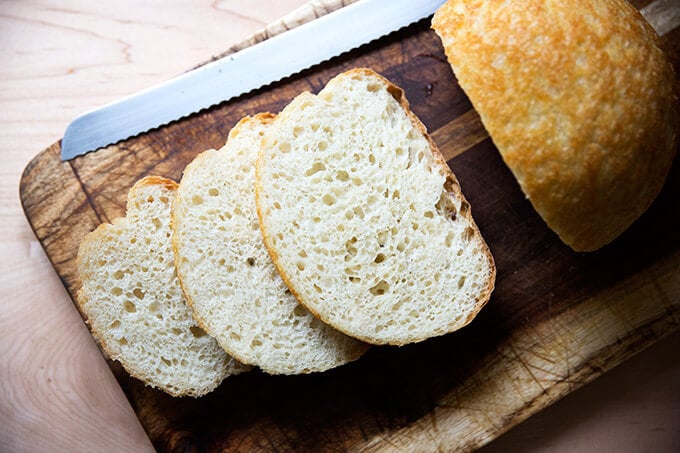 1. The Simplest, Best Bread You Will Ever Make This is the bread my mother has been making for over 40 years, the bread I have been making for over 20 years, and the bread thousands of home cooks have attributed with conquering their fear of yeast and getting bread on the table any day of the week. Once you master the main recipe, you can make countless variations.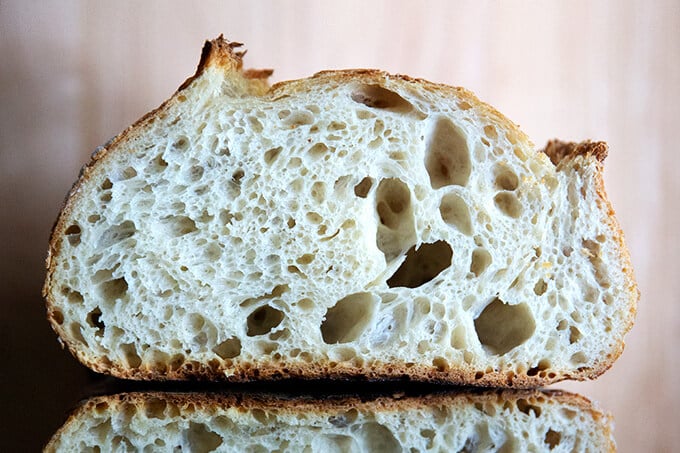 2. The Simplest Sourdough Bread You will ever Bake. There is nothing tricky about making sourdough bread: if you can make yeasted bread, you can make sourdough bread. In this post, you will find short step-by-step videos that will you through every step of the sourdough bread making process.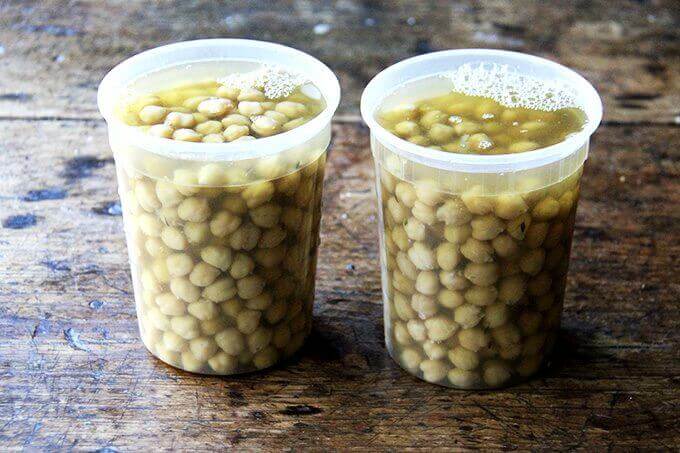 3. How to Cook Beans and Legumes from Scratch I understand the convenience of canned beans, but to me there's no comparison taste-wise to those cooked-from-scratch. Cooking beans from scratch requires minimal effort. Moreover, from-scratch beans keep beautifully stored in their cooking liquid in the fridge or freezer. This post offers stovetop, Instant Pot, and slow-cooker methods.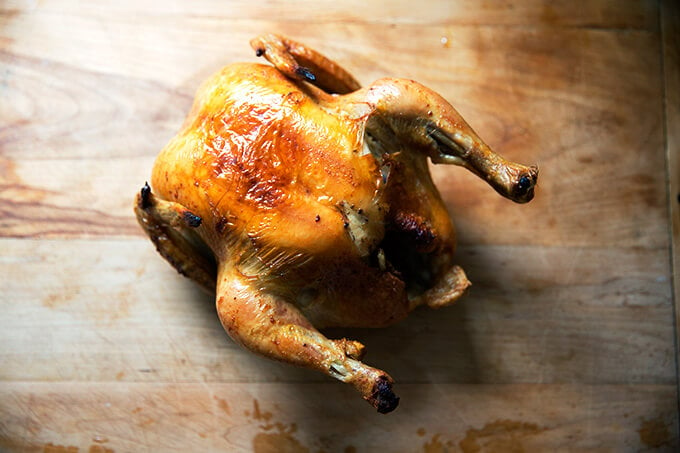 4. How to Roast A Chicken (and make the most of it) There is nothing more satisfying to me than roasting a whole chicken. It's the gift that keeps on giving. In addition to feeding my family of 6, it gives me a carcass with which to make stock and enough extra meat to toss into a salad or add to soup for a meal on a subsequent night.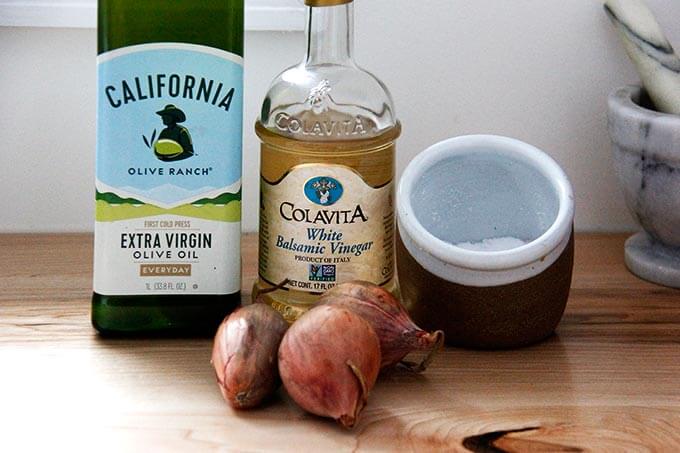 5. How To Make Salad Dressing: Large- (or small-) Batch Shallot Vinaigrette This is essentially the only dressing I make anymore. It's simple, it's light, and it can be adapted any which way: juice an orange into it to make a citrus vinaigrette; mash an avocado and some herbs into it to make a green goddess dressing; whisk in a few tablespoons of crème fraîche for a slightly creamy variation, etc. It's versatile, and once you start using it, it's impossible to go back to store-bought dressing. There's a recipe in this post for both a large and small batch of the dressing, but I almost always make the large-batch dressing, which makes for easy meals throughout the week.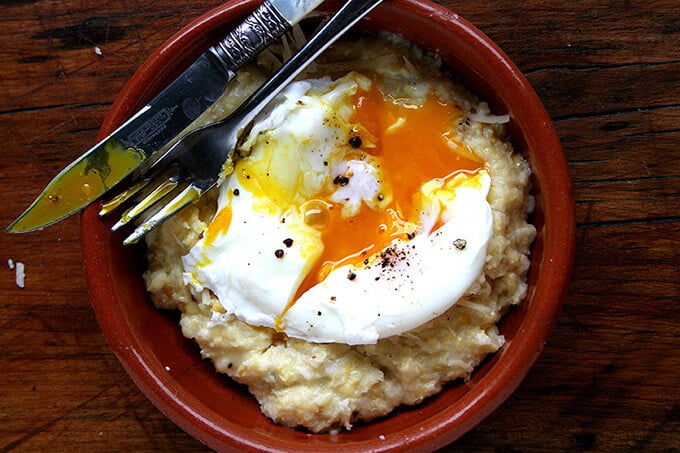 6. How to Poach an Egg Knowing how to poach eggs allows simple, healthy meals to materialize in no time. I love poached eggs over toast, of course, but I also love them over pasta, greens, polenta, rice, tortillas, soup, and more — very few savory dishes do not welcome an egg on top.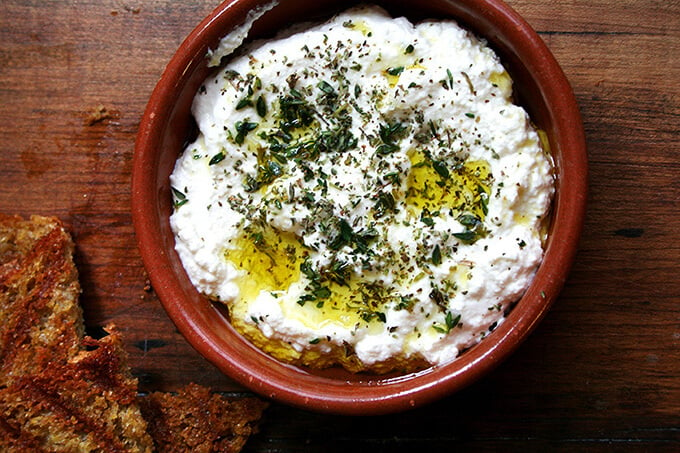 7. How to Make Ricotta from Scratch I didn't think I liked ricotta till I made it from scratch. It's completely unlike the ricotta you find at the store. It's one of my favorite things to make for an appetizer whipped with herbs and lemon zest, but I also love it unseasoned on homemade pizza and pastas.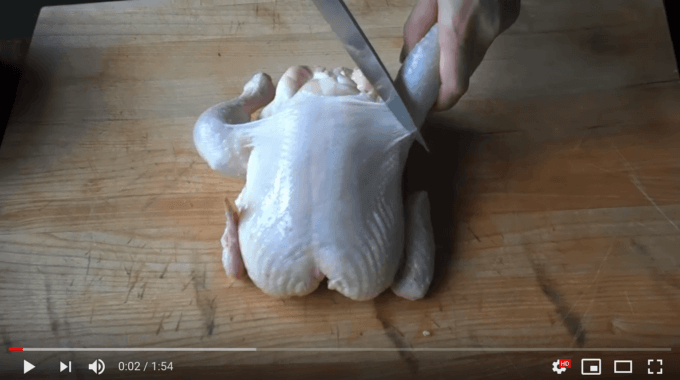 8. How to Cut up A Chicken If you have the time, it's best to buy a whole chicken (as opposed to in parts) because you get so much more out of it: the breasts and legs for meals, the tenders and liver for snacks, and the carcass for stock. With a little organization and practice, you'll find in under five minutes you've set yourself up for a nice dinner with a stock simmering as you work.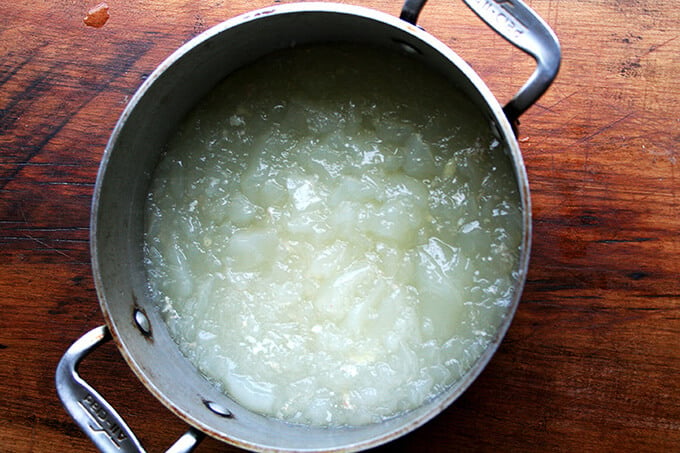 9. How to Make Chicken Stock Making chicken stock requires nothing more than chicken meat or bones, water, and time. That's it, and once you taste it, you'll never be able to buy boxed or canned stock again. In fact, when chicken stock is recommended in one of my recipes or someone else's, I'll use water before store-bought stock if I don't have any homemade chicken stock on hand.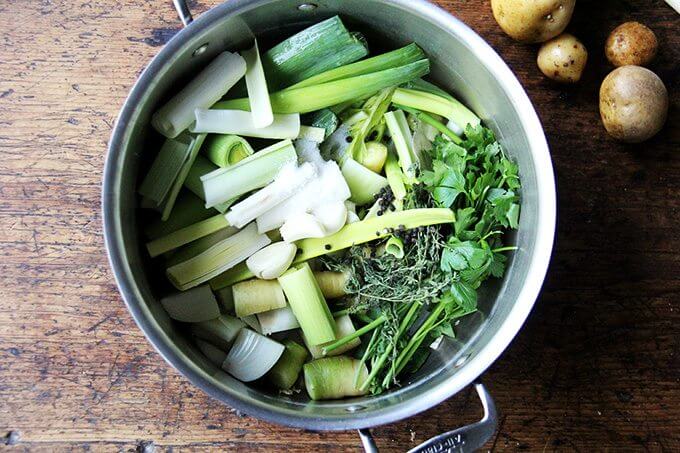 10. How to Make Vegetable Stock Vegetable stock takes 30 minutes to make and tastes infinitely better than anything you can get at the store. I've used this recipe in so many of soup recipes that call for chicken stock, when I want to make something vegetarian or when I simply don't have chicken stock.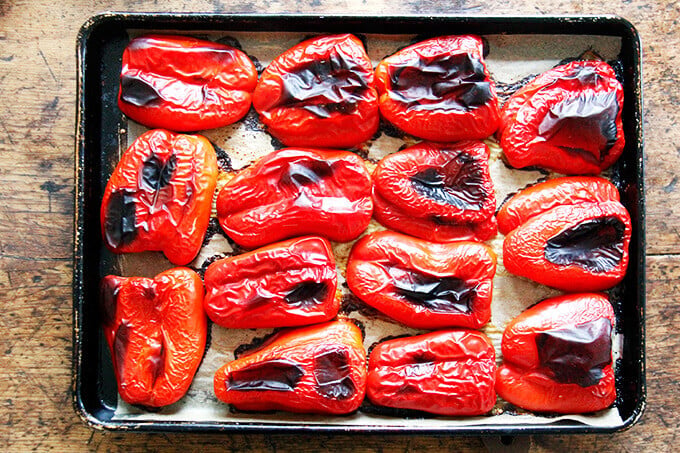 11. How to Roast Bell Peppers For summer salads, pastas, pizzas, and hors d'oeuvres, homemade roasted red peppers are hard to beat. And I repeat: so much better than the store-bought varieties.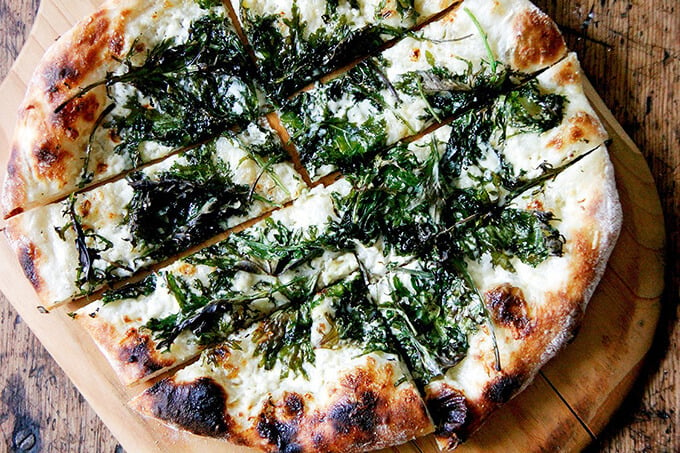 12. How to Make Great Pizza at Home For years I dreamed of investing in an outdoor, wood-fired pizza oven. But when the Baking Steel made its way into my kitchen, I stopped dreaming and never looked back. The Baking Steel is the single most important tool you can invest in for making great pizza at home.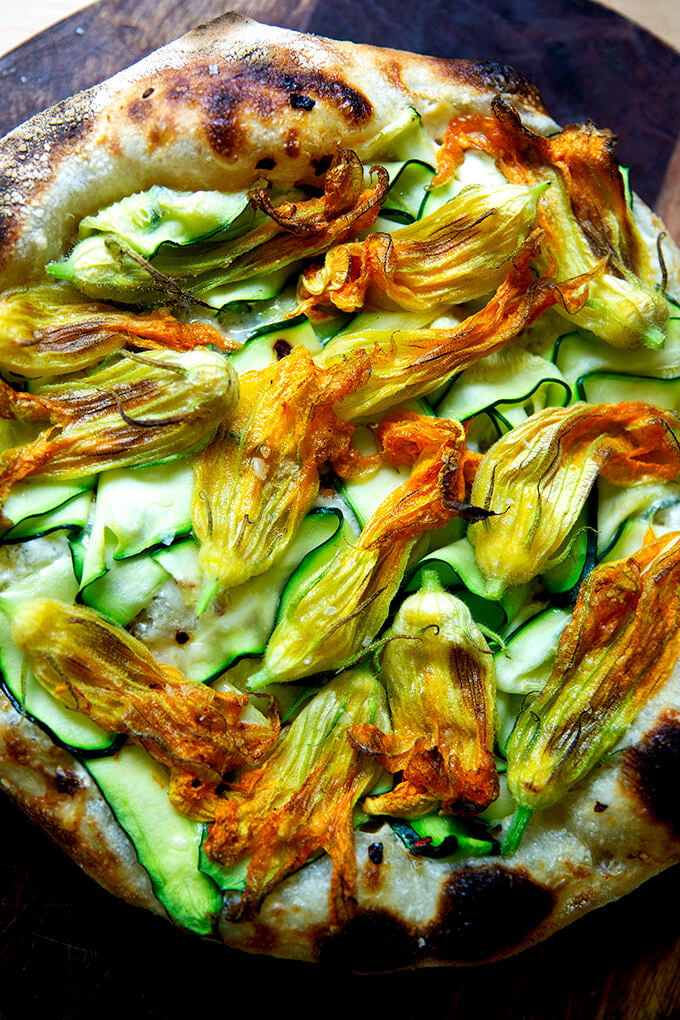 13: How to Make The Best Sourdough Pizza Here is my guide for making sourdough pizza crust at home. As far as sourdough pizza recipes are concerned, this one is as simple as it gets — it's made with all-purpose flour and there is no autolyse or preferment. Everything gets mixed together at once and you are on your way!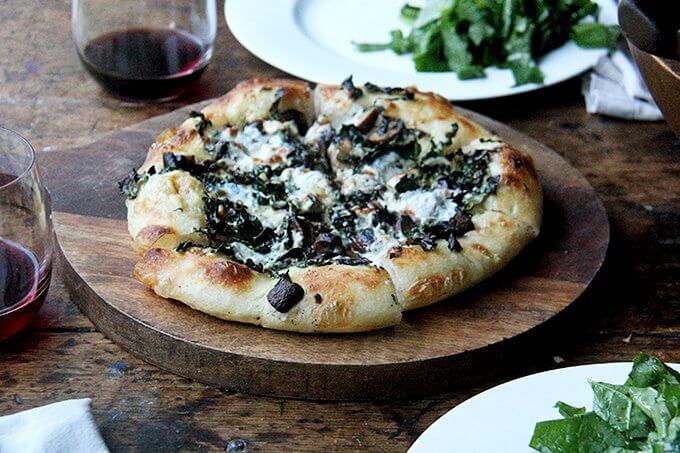 14. How to Make Excellent Skillet Pizza at Home My choice tool for making great pizza at home is the Baking Steel (see above), but when I don't have time to heat it for an hour, and when I want to involve the children in the process, and when I just need pizza NOW, this skillet method works like a charm.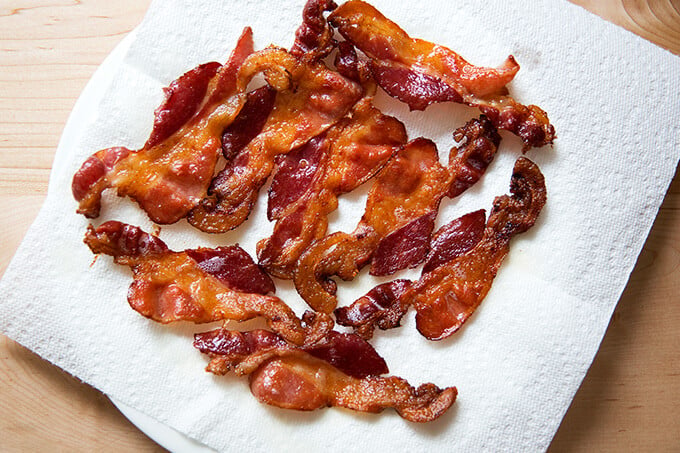 15. How to Cook Bacon (on a sheet pan) Of all the recipes and techniques included here, this is perhaps the least essential, but it's still revelatory if you've never roasted bacon. It's hard to go back to the splatter and mess of stovetop bacon, when you know your oven will do a beautiful job effortlessly.

17. Shop My recommendations for knives, pots, pans, gadgets and more.

18. Photography

20. Press